Throughout 2020 and 2021, times were tough for tennis players, with courts closed, club tournaments cancelled, junior tennis scaled back and limited professional tennis to watch. 
While the clubs were shut, Andy Murray shared his top tips for staying tennis-ready, and they're not only useful if you're getting back to the game after lockdown – they're also incredibly helpful if you're getting back into tennis after a break or an injury or just want to make sure your mind and body are always ready for your next opponent. 
Andy Murray shares his top tips below…
1. Stay Active
Keeping fit during a break from the game is really important. Tennis is a physical sport, especially if you're used to playing singles, and it uses most of the main muscle groups in the body, so you could be prone to injury if you return having not done any exercise for a couple of months.  
After my hip operation, I was encouraged to start moving as soon as possible, to minimise any loss of muscle strength and flexibility, and this is exactly the same reason it's important to stay active as much as possible. 
Walking, running and cycling are all good options, and there are hundreds of exercise classes online which you can do from home. I'm an ambassador for the NHS and they have put together some great fitness videos on their website for all abilities which you can see here.
2. Practice Your Ball Skills
Hand-eye coordination is an essential skill in tennis and speed of reaction can make all the difference in winning a point.  
Wall Ball
A drill I practice in my own training sessions to help with hand-eye coordination and anticipation is called Wall Ball. I stand facing a wall, with my coach standing behind me. My coach then throws the ball at the wall, and I have to react and catch it without it bouncing. If you haven't got a partner to hand you can also do this yourself – you'll just be better at the anticipation part! 
Ball Toss for Serve
Another good ball skill to practice while you're at home, is the ball toss for your serve. Making sure the ball is in the right place for when you strike it during a match can be challenging when playing in the UK, as we are often subject to adverse weather conditions, particularly in Scotland!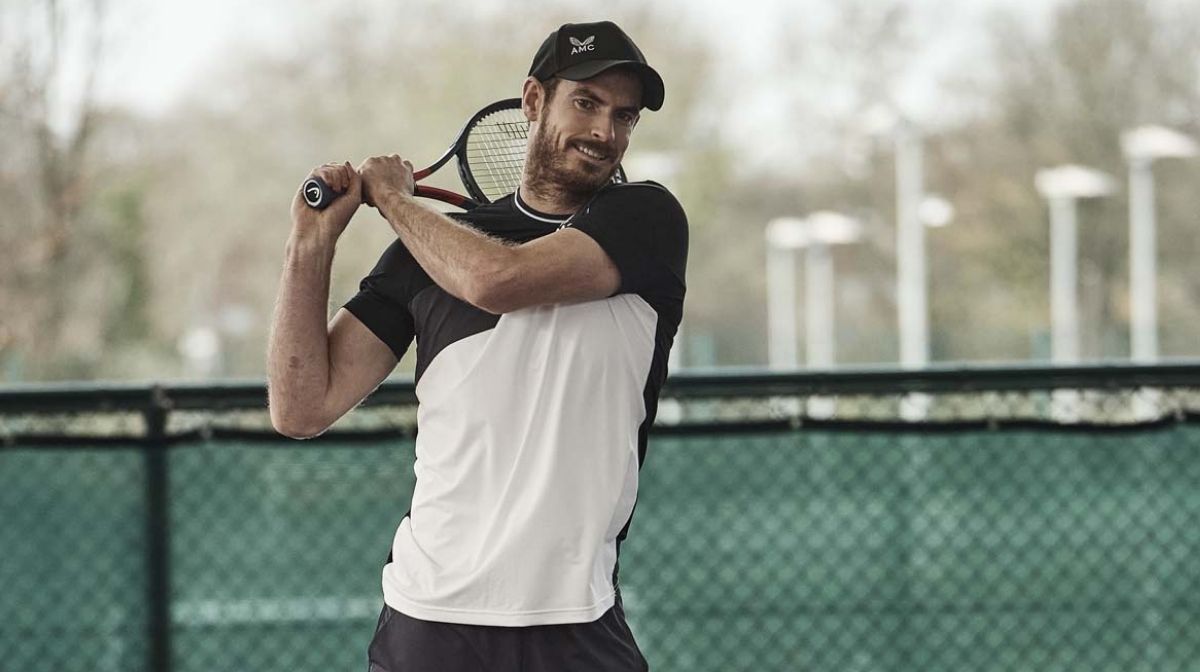 Practising your ball toss is a useful thing to do – it will help you feel more confident if the weather is bad. Stand near a wall or a door frame where there are straight lines and practice throwing the ball up along the line over and over again.
3. Target Practice
One of my favourite drills on court is target practice. I'm very competitive, so anything that turns my training into a challenge always appeals. I use tennis balls or tennis ball cans as targets, or if I'm feeling very confident, I use the small bottles from my TRR Nutrition Collagen Shots, which I take to protect my bones and joints, to aim at.