To celebrate International Women's Day we have spoken to some of our leading female ambassadors – triathletes Jodie Stimpson and Claire Cashmore and our in-house medical expert, Dr Eva Carneiro – to get their advice on looking after your body when training hard.
Our Leading Female Ambassadors
First up, Claire gave us her tips on rest and recovery: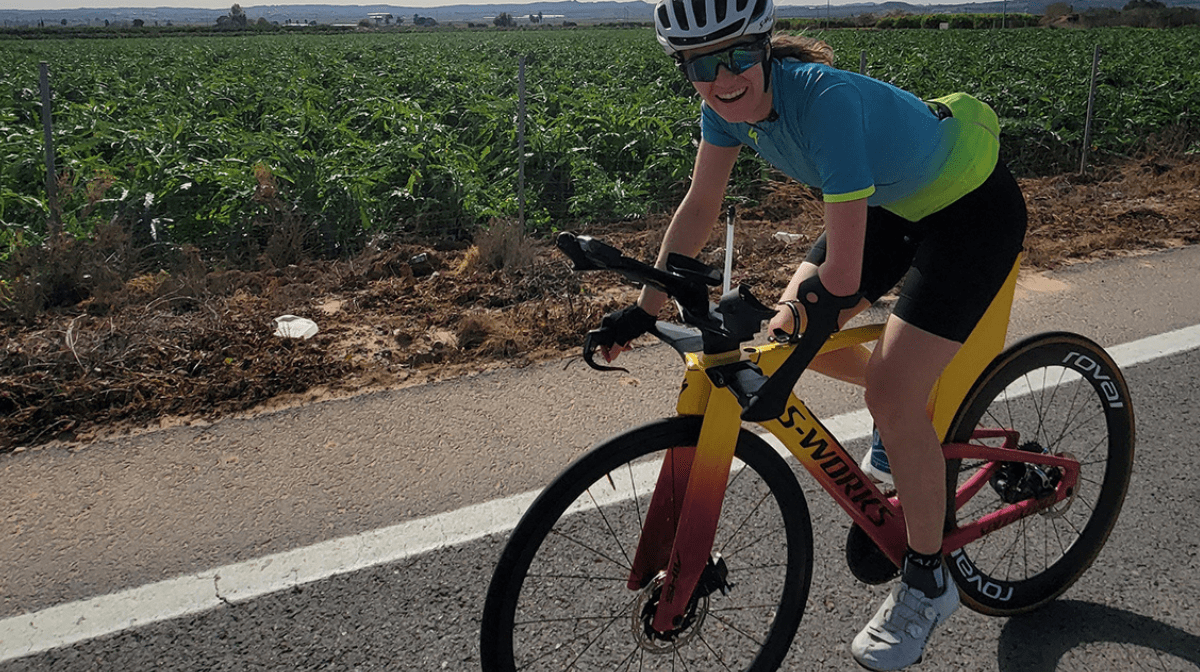 Be smart and sensible about pushing your body. It's important to find time for rest – it's where adaption takes place. I booked a well earned holiday at the end of the season, because I'd been training pretty much solidly for a year, without many breaks, and I needed to take some time out, mentally and physically. Many people, myself included, worry about stopping training whilst on holiday because you panic that you'll lose your fitness but it's important to be okay with feeling a bit unfit – it can help you start with your building blocks again and reset your goals. I came back from my break more focussed and more determined.
Rest is as important in your training as the right exercise and nutrition, so plan it in. Allocate specific time off each week, diarise it and make sure you stick to it!
A good night's sleep is essential in keeping you on track – make sure your bedroom is dark enough and have a solid routine so your body gets used to winding down at a certain time each night.
Jodie told us how she looks after her body: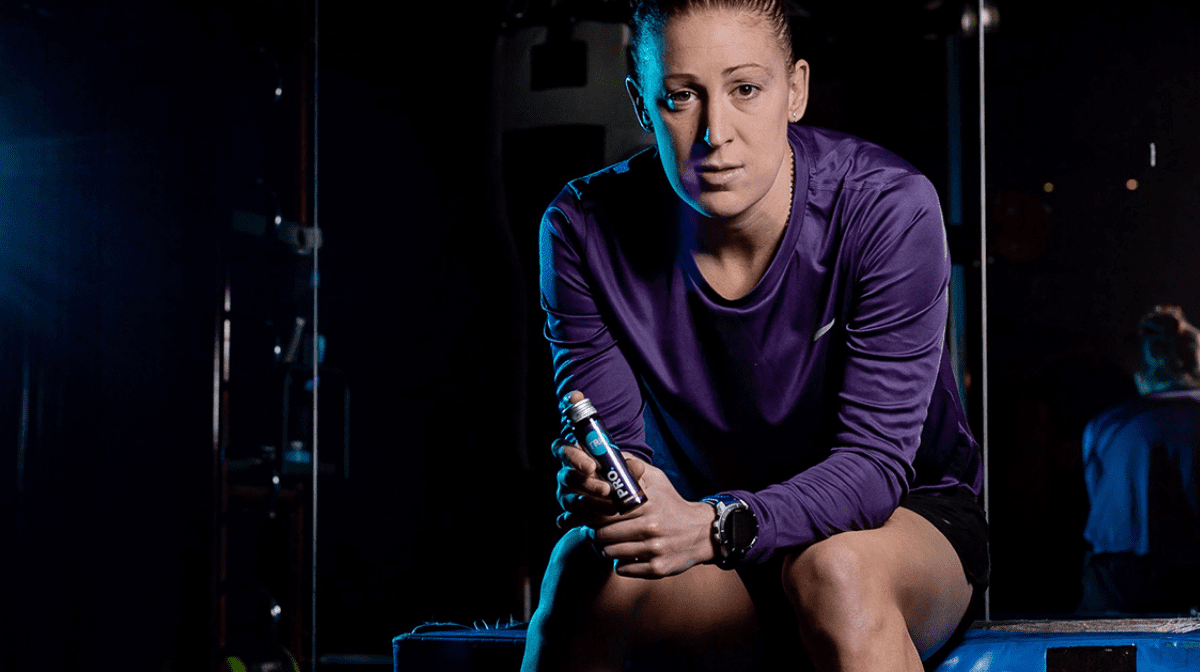 Personally, I like to integrate some strength training, for example, Pilates or yoga into my typical training routine. This is mainly geared towards injury prevention, but I also feel the benefits in competition and when I'm training.
Whether you are pushing your body hard or doing light exercise, it is always important to maintain a balanced diet and ensure you are fuelling your body with enough nutrients. To assist my immune system, I like to take a daily multivitamin and then top up with additional supplements, for example the TRR Nutrition PRO Advanced Collagen, which aids the protection of your bones and joints.
Be gentle on your stomach! If you are training first thing in the morning, have a light breakfast, like rice cakes with nut butter, or even just a coffee. This helps to ensure you are not putting your stomach under stress whilst training. Then when you finish your exercise, you can load up with protein rich foods to refuel before your next session.
Our In-House Medical Expert
Lastly, Dr Carneiro, gave us her advice on preventing injury and feeling good during tough training sessions: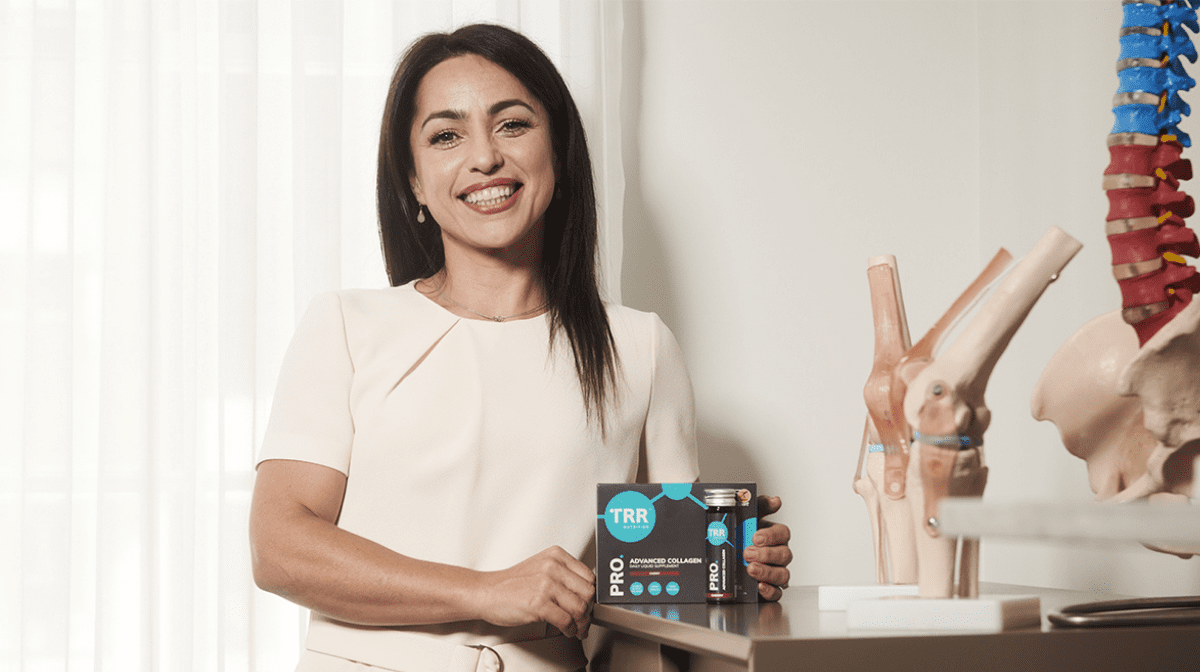 Build up to any training over time with incremental routine times and keep a diary of intensity and duration. It's important to consider and listen to your body's reactions to a training regime and modify your exposure, time or intensity accordingly if necessary.
In order for your muscles, ligaments and soft tissues to be able to respond quickly to the strains you are putting on them during training, and to prevent injury, they need to be warm and adequately mobilised so make sure you allow enough time for a proper warm up. Proprioception is also good to practise – this is your body's ability to perceive its own position in space. Try balancing with your ankles and feet on your chosen surfaces one leg at the time, bend your knee and correct your posture – this can markedly improve with daily targeted work.
Always stay hydrated – you lose water even in the cold, so make sure you have drunk enough the day and evening before you exercise with small sips of water often, and stay hydrated throughout your training session.
While it's normal to feel some level of fatigue after a tough workout, complete exhaustion, burnout or pain is not. If the pain is unbearable, or goes on for a week or more, you may be overdoing it. A good rule of thumb to follow when pushing your body is to focus on one part of your workout, whether that's weight, reps, distance or time, and don't try to do all at the same time. For example if you're working on cardiovascular training, add small increments in minutes to your cardio for a week, keeping it constant and then add more minutes when your body feels well and adapted to this sustained change – usually after a week to ten days. Do not forget to add rest and recovery days when you are trying to increase any element of your workout.
Good luck with your training and look out for more tips from our ambassadors in the coming weeks!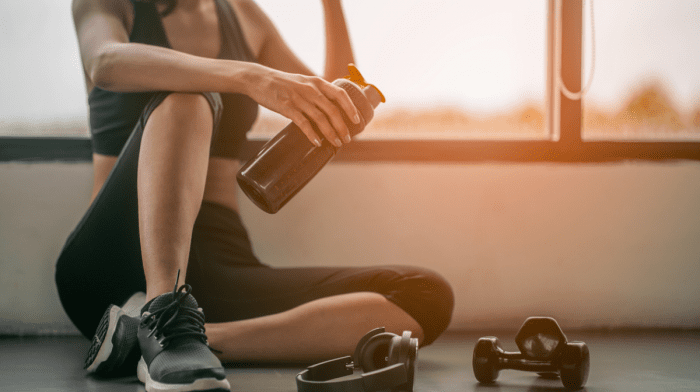 Learn how collagen is used during post-workout recovery.